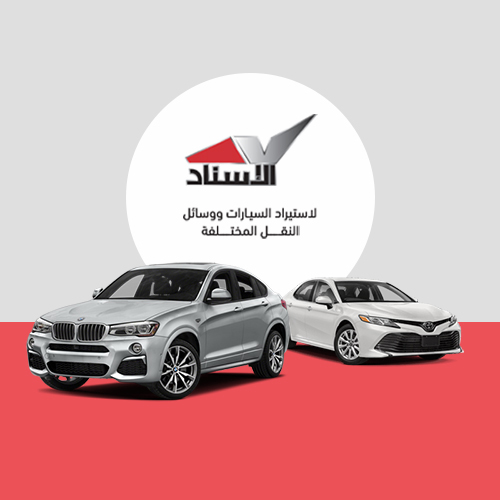 Al-Esnad company is one of the companies in Aljahaimi Group, and it is specialized and pioneering in importing cars and various transportation vehicles in addition to their spare parts and accessories. The company is distinguished in the Libyan market with importing modern ancient German cars (Mercedes Benz, Audi, Volkswagen, and BMW) with varied specifications and options, and diverse models suiting the different tastes
Al-Esnad company, through dealing with official agencies, provides Toyota cars with their different models and use-based types. Among the most provided type is the one-cabin, double-cabin, and four-wheel cars of different models, in addition to Toyota buses of different sizes.
As we aim to fulfill all the demands of the Libyan cars and transportation vehicles market, we provide Hyundai and Kia cars with different models, with varying the specifications and options in every model, and we provide Hyundai buses and transportation trucks (Canter) with different payloads. This large variation in the company's importing and its ability to provide the required quantity of any demanded cars and transportation vehicles have made the destination for private and public institutions, and Al-Esnad company has signed contracts with ministries including the Ministry of Interior, the Ministry of Education, the Ministry of Labor, and the Ministry of Religious Affairs, in the addition to the Prime Ministry. We also provided cars and transportation vehicles for several companies in the private sector. We aspire to achieve more expansion and provision of after-sale services, not to mention providing spare parts for cars and transportation vehicles through a maintenance and distribution center.